Improving our tech for you
With our computer conversion, we will have a new bill pay processor.  If you use our Bill Pay product for a smooth transition, please do the following:
Turn  off all e-bills
Print/record all payment history
Record all bill payment creditors, account number, mailing addresses, and phone numbers
Download and save all statements
If you re-enroll and enter your bills before August 30th, we will deposit $ 10.00 into your account.
Dates to keep in mind:
July 31st

DePaul location will be OPEN until 5PM

August 1st – 3rd
We can't wait to serve you again on August 4th!
Thank you for your flexibility and patience during this system upgrade, and thank you for being a member.
Best regards,
Shwante Snead, CEO
Utilize Our New Online Tools
Online Banking
Learn More about It's Me 247
First Time Login
Need help with your first time logging into the new system?
Click Here
Automated Telephone Line
1.800.860.5704 CUID #3874
Our Automated Teller Line will allow members to check balances, transfer funds, make loan payments, and so much more!
Apple and Android Pay
Coming Mid-August 2020
Connect your debit card to your electronic wallet and make touchless transactions
Mobile App
Coming Mid-August 2020
Download from the App Store or Google Play. All the convenience of online banking in an easily accessible app.
WHAT YOU CAN DO WITH IT'S ME 247
Review the balance of your checking, savings, money market, certificate of deposit, and loan accounts.
Transfer funds between your accounts, and to other members.
Set alerts for when automatic deposits or withdrawals are processed by clicking the eAlerts Subscriptions within Online Banking.
Enroll in eStatements and eliminate the need for paper statements.
Update your address or phone number.
Manage contact preferences.
First time logging into Online Banking?
Don't feel overwhelmed! The first step is to get your new account up and running with these simple steps:
First-Time Login Instructions
Go to It's Me 247 Online Banking, and type in your default username (your Member Account Number), and click Login. 

Type in your default password (the last four digits of the Primary Accountholder's Social Security number) and click Continue. 

Accept the Terms and Conditions of Use (scroll to the bottom to accept). 

Type the same default password (from step two) in the Current Password field. 

Create a new secure password and type it into each New Password field. 

Click Change My Password to save it. 

Create a new personal username (maximum of 21 characters). 

Click Change My Username to save it. 

Type in the answers to three unique security questions (not case sensitive). 

Click Save My Questions, and you're done!
Note: The username and password you create during your first-time login will also be used to log in to mobile banking.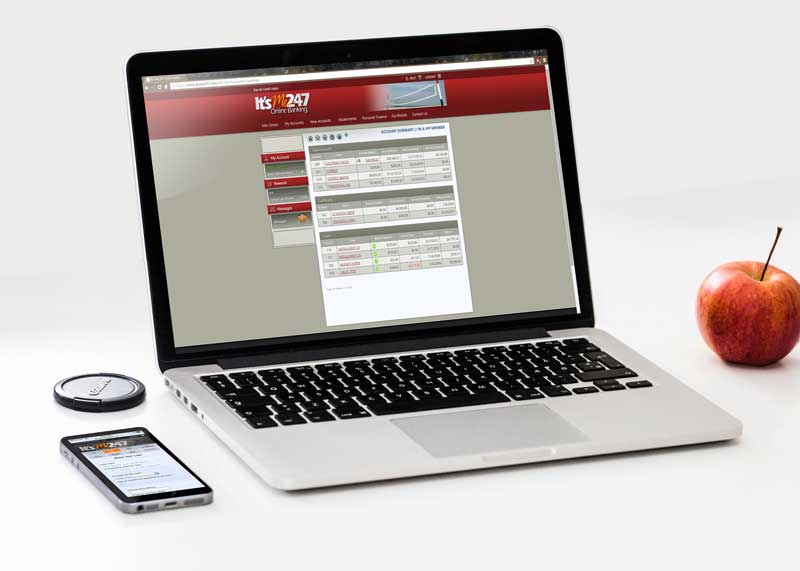 Is my personal data safe during the upgrade?
Yes, your personal data and account information will be safe and secure, as always. Your funds will also remain secure. All SHRFCU accounts will continue to be insured by the National Credit Union Administration (NCUA) Share Insurance Fund up to $250,000 per account.
Will my account number change?
No, your account number will not change, however, your share and loan IDs will change. All direct deposits will continue to post as usual.
Will my checks still work?
Yes, you can continue to use your current checks, they will clear through our system as usual.
Will I have access to my money during the conversion weekend?
During conversion weekend, you will have limited access; our offices will be closed and Service Centers will NOT be able to access your accounts. You will have access via your debit cards, and outside ATM's. Your credit cards will continue to work as usual.
If I have questions before, during or after this system upgrade, what should I do?
As always, we invite you to call our office at 757-889-5330, email us directly at shrfcu@shrfcu.com or stop by our office to speak with a member of our team.